For the outdoor enthusiast Caswell Beach and the South Brunswick Beaches offer pleasant weather year round, great fishing 12 months of the year, over 30 golf courses all within a 5 to 35 minute drive, the lovely Intracoastal Waterway & Cape Fear River, and 5 beautiful white sandy beaches.
The Intracoastal Waterway, Cape Fear River, and Lockwood Folly River saltwater savanna and tidal marshes abound with nature. You will get excited when you see a pod of playful porpoise swimming along the mouth of the Cape Fear River. You will not be able to take your eyes off the graceful Ospreys as they dive into the water and snare a big fish in their tylons to feast on. You will have fun casting your net over large schools of bait fish that swim by your dock, and delight when you pull up your crab trap full of big delicious blue crabs. If you want fresh clam chowder for dinner, just jump in your canoe or boat and go clamming for an hour. If you want Flounder for dinner, catch a big one off your dock. If your lucky enough to live in Caswell Beach, you're lucky enough.
Location couldn't be better. Caswell Beach is 5 minutes from Oak Island, 10 minutes from Southport and St James Plantation, 30 minutes (via ferry or private boat) to Bald Head Island, and 20 minutes to Holden Beach and Ocean Isle Beach. Airports are 30 minutes north and south, as Caswell Beach is equidistant from historic Wilmington, N.C. (35 minutes north), and the entertainment, dining and golf capital of the world, Myrtle Beach, S.C. (45 minutes south). Caswell Beach is located in the southern part of Brunswick County via US Highway 17 to Highway 211.
There are many things to do at, and around, this charming waterway community including:
Golf
Caswell Beach boasts 30 golf courses within 30 minutes! Watch for Brunswick County to become the golf capital of the coast. Several area courses include: The Gauntlet, The Players Course and The Members Course all at St. James Plantation; the Freddie Couples course; Carolina National at Winding River Plantation; Lions Paw and Panther Run at Ocean Ridge Plantation; The Pearl; Caswell Beach Golf Course.
Boating, Fishing, & Beaches
Boating – For both the sail or power enthusiast, the beautiful Cape Fear and Lockwood Folly Rivers, Intracoastal Waterway, and the Atlantic Ocean are available for boaters.
Offshore – Charter and private boats take you to your prize catch, including marlin, sailfish, dolphin, king and spanish mackerel, wahoo, bluefish and more.
Inland waters – Fishing, crabbing, shrimping and clamming are abundant in tidal creeks and along the Intracoastal Waterway.
Beaches – Holden Beach has 7 miles of white sandy shoreline.
Dining & Shopping
Dining and Shopping can be found on the island, Historic Waterfront Wilmington offers dining, shopping, historic tours, and live theater (35 minutes away) and the bright lights of Myrtle Beach is only 45 minutes away.
Song Courtesy of Musician Chris Bellamy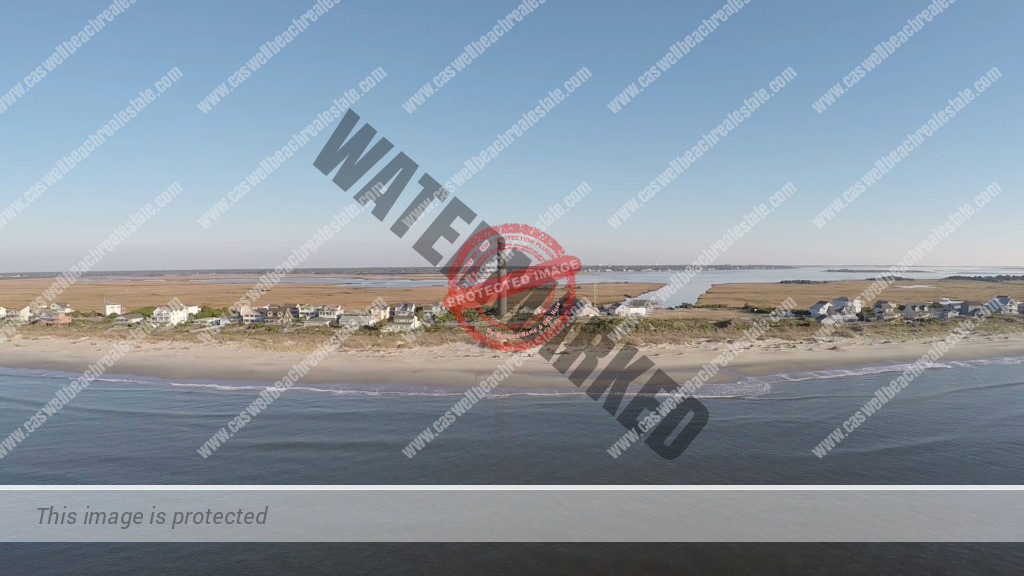 View Real Estate Listings For Other Areas of Brunswick County